Egypt was always on my list of countries to travel, not only because it is one of the seven new wonders of the world and I needed to check it off my bucket list, but also because of the rich history, I mean I can go cruise the River Nile that is mentioned in the bible.  This trip was a very memorable one and I would recommend adding to your list of places to visit.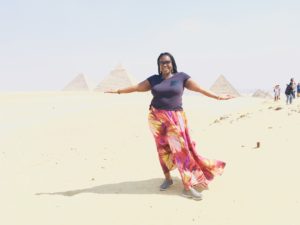 Interested in going, you can book your trip via Amira World Travels, my full-service travel agency. https://amiraworldtravels.com/
How about keeping you all informed regarding my travel adventures? If you want to travel the world with me, then you can visit this page periodically for any updates on my travel adventure page and experience the photo and video journey to the various destinations of the world with me. This page is filled with my travel adventures and blog posts regarding various travel destinations. You can also ask for useful insight into a destination if you are planning on visiting a specific country. Use my JD Morocco transportation and tours, JaouaDi Morocco Tours or my Amira World Travels agency service to plan your next destination.